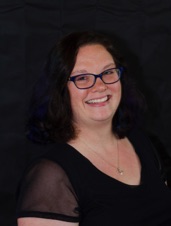 Audrey is a North Carolina Licensed Professional Counselor (LPC) since 2008. She is also a National Certified Counselor (NCC) since 2004. Audrey earned her Bachelor's Degree in Psychology from Lenoir-Rhyne University in 2002, and her Master's Degree in Community Counseling with a concentration in Marriage & Family Therapy from Appalachian State University in 2004. Audrey has received continuing education in a variety of areas including Dialectical Behavior Therapy, Gestalt Therapy, and Family Therapy. She is also a member of the American Counseling Association. In addition, she served on the Cultural Competency Committee at her former job.
Audrey has over 14 years of experience in counseling. She worked as a Rehabilitation Counselor for the North Carolina Division of Vocational Rehabilitation for 6 years. Audrey has worked in private practice providing psychotherapy for 8 years. She has experience providing individual and family therapy. She is experienced in working with depression, anxiety, trauma, personality, relationship issues, and disabilities. Audrey has a lot of experience working with families who have had struggles with abuse and neglect. She works with older children through adults. She is especially skilled at and enjoys working with adolescents and young adults.
Audrey feels passionate about meeting clients' individual needs by finding a therapy approach that is unique to them. She believes that her own experiences enhance her ability to understand clients' struggles. Audrey welcomes people of all gender identifications and sexual orientations, religions, and ethnic backgrounds. Her main goal is to help individuals to have a better understanding of themselves and to increase positive experiences and outcomes.
Highlights
- Licensed Professional Counselor
- National Certified Counselor
- American Counseling As. Member
Additional Training
-DBT Informed Practice - incorporating the practices of mindfulness, emotion regulation, distress tolerance skills, and interpersonal effectiveness