How can counseling or coaching help me and my family?
Marriage and Family Therapists, Counselors, and Coaches can provide support,
problem-solving skills, and enhanced coping strategies for a variety of challenges.
Therapists can provide insights and new perspectives on a difficult problem or
help you find a solution. Your commitment and willingness to grow are essential.
The benefits are unlimited!
What types of challenges can you help me with?
• Depression and Anxiety
• Conflict Resolution
• Anger Management
• Improve Communication Skills
• Rebuild Trust
• Recognize Manipulative Behaviors
• Develop Greater Independence
• Becoming More Positive
Do I really need counseling?  Can't I just work it out myself?  
Proverbs 11:14 says "Where no counsel is, the people fall: but in the multitude of counsellors there is safety." Life has a way of flowing up and down. Sometimes we get stuck in a behavior which creates a habit. Often the solution to our problem is obscured by our stress over these habits. Navigated through difficulties can be less challenging with a guide. There's nothing wrong with seeking out support when you need it. In fact, many of the healthiest people in the world are in counseling. The self-awareness to realize you could use a helping hand shows courage and humility. No matter how good things are, they can always get better (and vise versa).
What is counseling like?
Unlike the movies, counseling is not about laying on a couch and talking about how your problems are the result of bad parents. Instead, counseling is a tailored process for each individual or family according to their specific goals and needs.  In general, we begin by developing a relationship of trust, listening to your concerns and challenges, and develop a plan for accomplishing your goals.  Depending on your specific needs, counseling can take anywhere from 3-12 sessions. The average is about 8 sessions often meeting once a week. With more difficult challenges we can work with you for even longer with less frequency each month if desired.  
Because counseling is just one hour (50 minutes) your therapist may suggest a "stretch" or "homework" outside of counseling to support your growth. It is not uncommon to read a book, journal, write letters, go on dates, watch a movie, and other tasks designed to help you progress.
What is a Marriage and Family Therapist?
Click here for more information.
What if I don't like my therapist?
There are many variables that create a good relationship and therefore many reasons some relationships fail to work. Personality conflicts, gender differences, and cultural differences are just a few. Sometimes it is just a matter of working through the dynamics of the first session. It is normal to feel anxious about starting, filling out paperwork, the vulnerability of sharing your life with someone new. We recommend you commit to 3 sessions to decide if your therapist is a good fit for you. This will give you the time needed to move beyond being strangers and first impressions (which can be misleading). Then, if it still seems like things are not working well, or you simply need someone with different training or specialty, please feel free to share your needs with your therapist or call our office to discuss other options. One of the strengths of Growing Tree Counseling Center, PLLC is that we have a diverse team of professionals with a variety of backgrounds and training!
Do Therapists gave struggles of their own?
Because Therapists are human too we are imperfect just like everyone else. When we have relationship issues and other life challenges therapists who are healthiest will seek out counseling too. Any therapist who is not willing to work on themselves in counseling may be in denial and thus a threat to you. Helping others begins with helping ourselves. It is our life experience that adds greater wisdom and dimension to our work. The greatest healers often have the greatest wounds. The important thing is that we are aware and seek help in healing our wounds. 2 Corinthians 12:9 says, "...for my strength is made perfect in weakness..."
What about medication vs. counseling?  
Medication and counseling serve different roles. Medication treats the symptoms of mental health issues such as pain while counseling addresses the cause of our distress. Often clients report that after counseling they no longer need their medications. However, we can neither prescribe medication nor recommend you stop taking your medication. This is up to you and your PHCP or Psychiatrist. In some cases such as individuals struggling with depression or bi-polar a combination of medication and therapy is the most effective course of action. 
Is my information confidential?
Confidentiality is our most important ethical responsibility. Successful therapy requires a high degree of trust.   Any personal information about your identity or circumstances that would obviously identify who you are is kept strictly confidential. Sometimes, however, you may want your therapist to share information with another professional such as your Physician, Naturopath, Attorney, etc. For us to do so we would first ask for your written permission as well as written permission from anyone in session with you who is over 18.
State laws and professional ethics require therapists to maintain confidentiality except for the following situations:
 • Child or elderly abuse.
• When the client is suspect of seriously harming him/herself or has threatened to harm another person.
In addition, anyone who is a legal guardian is allowed to access information about a minor (under age 18) without the minor's consent. Keep in mind that this can damage both the client-therapist relationship and the guardian-minor relationship. Therefore, we recommend if any legal guardian seeks such information to participate in sessions with the minor to preserve trust in all relationships.
Have Questions? We have answers!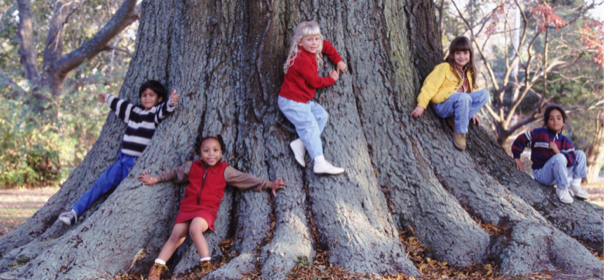 "We recommend you commit to 3 sessions to decide if your therapist is a good fit for you."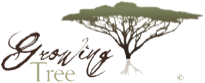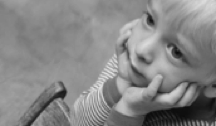 • Boost Self Esteem & Confidence
• Parenting Support
• Setting Boundaries with In-laws
• Work and Career issues
• Stress Management
• Pornography Addiction
• Gambling Addition
• Substance Abuse
Can I drop off my child to be seen by a therapist?
Anyone who is under age 18 must be accompanied by a legal guardian (parent). We are not allowed to work with minors until we have reviewed their rights with a legal guardian present. Plus paperwork must be signed by a legal guardian before we can begin counseling. Once this initial process has begun the parents are welcome to bring their child in to be seen one on one with a counselor or coach. It is often helpful to see if your child would rather you be present or not for each session.
Have a question?
Ask a professional!