Read what others have to say!
"When I come to your office...I feel a bit like I do in the temple. It is a place that I can go and be in the world, but not. I always feel heavenly father's love and presence there... It is always a huge spiritual and cognitive lift full of righteous guidance that I can't even articulate fully what it does for me...Thank you for being who you are! I honestly felt (Heavenly Father's) amazing love and renewed strength...I appreciate your time and genuine care and concern for me and my family. It is not of this world, but of the celestial world and I know it!...I can not imagine any other therapist!!! Next to you, the rest are all.....seconds.
- LDS client (name kept confidential)
"Brethren, Over the past 4 years we have worked closely with Kevin. He has conducted sessions to educate our stake's adults on the issues of dealing with addiction and pornography. He has counseled with our members as they have dealt with marriage issues, addiction (including pornography) and depression. The feedback that we have received about his service has been very positive. His approach has been gospel based and has been a blessing in the lives of many of our people. We are disappointed that he left us. I would be pleased to speak with you if you have questions about his service while in Cincinnati."
- Keith A. Jensen
Stake President, Cincinnati East Stake
"Thank you so much for your message of hope and understanding. I know that what you said has already positively impacted members of the Boone Branch. Your direct and insightful manner of addressing addiction, was the wake up call that many needed. Your use of humor and personal experiences gave hope to the fearful. In short, what you said and how you said it, is exactly what Boone Branch needed to hear. May God bless you and your family for what you have done for the saints in Boone. I may also be contacted as a reference if needed."
- Scott Jensen
Branch President, Boone, NC
"Kevin Rutter has been a source of support to the Stake and Wards in our area. He provided workshops that were informative, motivating and spiritual. As a therapist he helped families grow and develop skills to strengthen them. His devotion to the Church, his willingness to serve, and his love for the people has earned him my trust and respect. He has been an invaluable asset to our Stake. I would strongly recommend him to anyone seeking support and professional counsel."
- Fred Rockwood
President, Cincinnati Ohio Stake
"Working with Kevin has been fantastic. I came to him during a time of great upheaval in my life and he really helped me to navigate through such an extremely difficult time. His friendship and his ability to help me realize some of my potential has been rewarding on many levels."
- LDS client (name kept confidential)
"As a Bishop with over 300 active members I was often overwhelmed with issues facing members who needed extensive counseling. Members who had committed grievous sins often needed intense counseling to overcome its natural consequences. Additionally there were very high maintenance people with difficult psychiatric issues. It was a tremendous blessing to the members and me when they were willing to supplement my counseling with Brother Rutter's. Almost without exception they came back to me having made significant progress. He was always respectful of a Bishop's mantle - he was always supportive of my counsel. After he came and presented on the issue of pornography at our joint Relief Society Priesthood meeting I had a lot of suffering members find the courage to come and see me so we could help them. Without hesitation I recommend Kevin Rutter to any Bishop or Stake President so they can more effectively change lives and have time to minister to more members."
- Steve Pearson
Bishop, Milford, Ohio
"I had a great experience working with Kevin Rutter while he was in Kentucky -- Cincinnati area. I enjoyed being able to completely trust sending clients to him and knowing they would receive the best possible care. I really enjoyed meeting with him. He was always up to date on therapy methods and ideas. I appreciated being able to staff cases that were troubling me and get ideas from him on how to best assist them. I enjoyed sitting in with him on the few sessions I was able to do so. I consider Kevin one of my choicest associates in this field.
- Art Jeffery
LDS Family Services Director
"I have known Kevin Rutter for approximately eight years. In my opinion, Mr. Rutter is an excellent therapist. He is practiced in a wide range of therapeutic theories and interventions, which are evidence based and ethically delivered. Kevin has expertise in helping with a wide range of populations, issues and mental health diagnoses but has particular skill with couple and families. I would highly recommend his services to those seeking therapy, clinical supervision or a valuable employee."
- Jason James, LCSW, CPC
LDS Counselor
"I have over 35 years experience, trained doctoral level psychologist for 29 years, and am a provider for several health insurance companies. I hold as well a Diploma in Clinical Psychology from the American Board of Professional Psychology. I have known Kevin Rutter for four years. We have worked together out of the same office. Over the time I have spent with him, I have come to respect his skills as a therapist. He has been consistently professional and ethical in his work, and conscientiously continues to develop his expertise as a clinician. His insight and attentiveness to other's needs is apparent, and I have evidence from clients I know that he is effective in his psychotherapy. I would describe him as a "really good person" and that trait pervades his association with me and with his clients. I have regularly referred individuals, couples, and families to him and he would be an asset to any network provider. I will miss him as a friend and colleague and as an important person to whom I regularly referred clients. I give him my highest and unqualified recommendation."
- Don Beere, Ph.D., ABPP
Licensed Psychologist
Professor Emeritus, Clinical Psych.
Central Michigan University
"I have known Mr. Rutter for several years as we have met as colleagues in the area of Marriage and Family Therapy. I have become familiar with Mr. Rutter's therapeutic skills through our collaboration with mutual clients. During our collaboration, Mr. Rutter has proven to be a consummate professional. I have been impressed with Mr. Rutter's knowledge of systemic practice of therapy. He has shown not only a great regard for ethical principles but also a strict adherence. Over the years, Mr. Rutter has demonstrated his competence in working with individuals, couples, families and groups. I have recommended Mr. Rutter as a therapist to many clients and will continue to do so."
- Linda M. Mika, LMFT
"I always feel heavenly father's love and presence there... It is always a huge spiritual and cognitive lift full of righteous guidance that I can't even articulate fully what it does for me."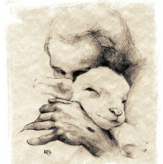 Kevin Rutter, MS, LMFT
NC Licensed Marriage and Family Therapist (MFT)
Professional Coach
AAMFT approved supervisor qualified to train other therapists for licensure
Bachelor's Degree from BYU in 1996
Master's Degree from ECU accredited MFT program in 1999
Served a mission in Hokkaido Japan
Eagle scout
Currently serving in the Presidency of the Lenoir Branch, NC